Welcome to our JH Virtual Assistant Review!
We've known that the virtual assistant service has dominated most areas of the world, and we've seen established companies expanding in the US, Asia, and Australia. 
However, almost all countries have long been adapting to the global trend, so we expect that hiring remote staff has also become a norm in the UK and the whole of Europe.
In this article, let's know about this all-rounder virtual assistant service company called JH Virtual Assistant that has been thriving in this business niche for years. Let's take a closer look.
Company Name: JH Virtual Assistant
Founder: Jeanette Hunter
Headquarter: Dunfermline, Fife, Scotland
Product Type: Virtual Assistant Service, Transcription Service
Target For: Business owners and entrepreneurs, students and professionals
Summary:
JH Virtual Assistant is a provider of UK-based experienced virtual assistants capable of handling a variety of admin support tasks across the UK.
What is JH Virtual Assistant?
Founded in 2013 by Jeanette Hunter, who has extensive experience in many areas including running her own business, JH Virtual Assistant offers a UK-based team of experienced virtual personal assistants and social media assistants that provide administrative support across the UK.
They operate on a Freelance basis and caters to small or big projects for small, medium, or large-scale businesses. The very aim of the business is relatively similar to the very reason why VA service companies exist – less admin work for the business owners and more time for high-level tasks.
What Does JH Virtual Assistant Do?
JH Virtual Assistant offers a wide range of VA services to its clients – from administrative support service, accounting, and HR to appointment booking and audio transcription.
The company takes pride in a variety of areas they can cover, mainly categorized into Virtual PA Services and Transcription.
This type of service follows a long list of tasks that your virtual PA can do for you.
Call Answering – your assistant can work as your virtual receptionist leaving no calls unanswered from Monday-Friday, 9 am – 5 pm.

Admin Support – anything from letter writing, email management, research, data entry, travel arrangements, database creation and management, and more.

Secretarial Service – tasks include call answering, diary management and appointment booking, event management, email account management, customer service, and more.

Social Media – this service covers quality content management and customized templates to elevate your business' online presence

Data Entry and Processing Service – their experienced VAs are capable of processing large amount of data, typed or handwritten, in any format

Event Management – their assistants can manage all your business events, may they seminars or large conferences

Word Processing – the company can provide you a virtual secretary who can assistant you with letters, memos, meeting minutes, journals, training documents, and more.

Diary Management – your assistant can be your personal PA, making sure to keep a diary of all your appointments, meetings and reservations, and even manage your daily itinerary.
They can take off just any other repetitive yet essential office tasks that are consuming so much of your time from managing the business.
Audio Transcription Service Edinburgh and UK – they have audio typists who can provide affordable audio transcription even at short notice

Focus Group Transcription Service UK – this service is available to researches, students, university staff, medical professionals and market research companies.

Interview Transcription Service UK– covers recruitment interviews, disciplinary interviews, HR interviews, verbal agreements, research interviews, and more.

Legal Transcription Service UK – covers divorce, employment, conveyancing, claims, family, immigration, dictation, courtroom, and other legal audios.
They also offer Virtual Assistant Affiliate Program where you can earn 20% on sales made through a backlink of their page from your site. Any interested individual or business just needs to fill out the sign-up form, set up the link and wait for the sales to come in.
Generally, for any virtual assistant or virtual PA services you want to avail of, you can just simply contact for a free consultation and initial assessment of your business needs.
By filling out and submitting this form, someone from their team will get in touch with you in 24 hours.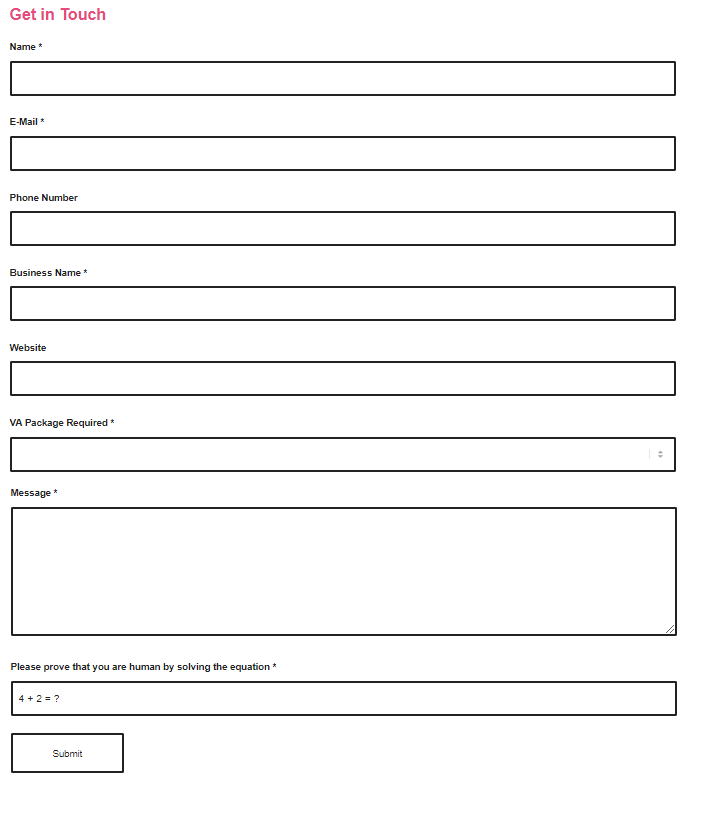 For the transcription services, you just have to send the following information to info@jhvirtualassistant.co.uk and they will promptly respond to you with a quote:
Length of audio

Indication of quality of recording

Number of speakers

Nationalities and accents of the speakers

Subject of the audio data

Deadline of the transcription

Details of any templates or formatting required

Any other information that you think may be useful
If not via email, they can also be reached through 01383 231 599.
JH Virtual Assistant offers affordable monthly packages for its clients. For most admin services, they can work flexibly by only charging the client with the actual hours worked by their virtual PAs. However, it is most recommended to avail of their monthly packages.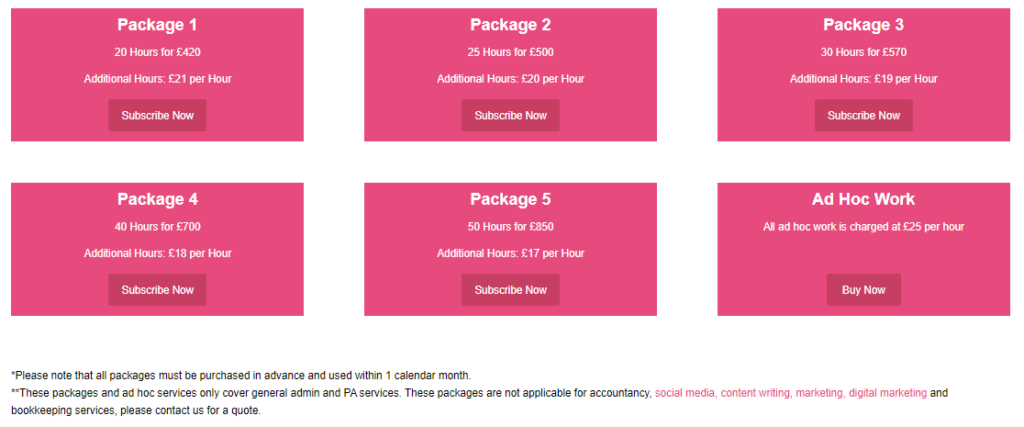 Payments can be made via bank transfer or Paypal, and additional hours will be billed monthly.
Social Media Management Services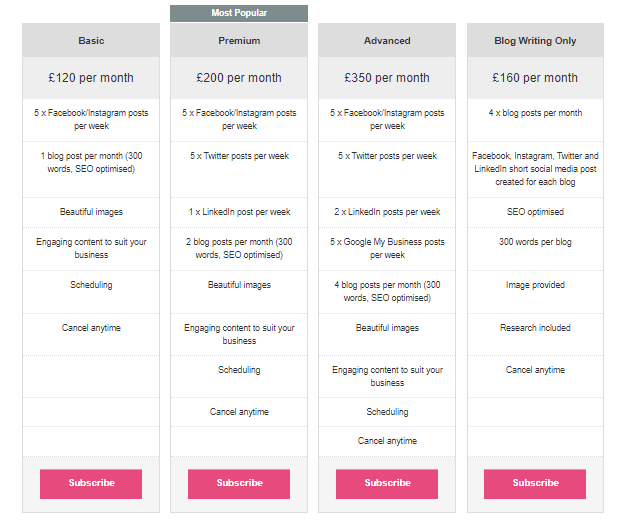 My JH Virtual Assitant Review
In the ever-demanding global need for virtual assistants, JH Virtual Assistant makes it appoint to cover as many areas as possible in order to provide better administrative support to its clients. It has expanded its client base from Scotland to the many parts of the UK.
Let us evaluate how they are so far:
Free consultation, assessment, and quotation

Flexible package

Wider coverage of services offered

Strict privacy and confidentiality policy
Monthly plans are not cheap

Limited clients or locations served

Does not offer a 24/7 support service
JH Virtual Assistant has stood the test of time since its creation and in fact, has been evolving the pacing of the digital market. For VA service companies nowadays, flexibility and affordability are key to be able to thrive and grow in this business niche.
However wide are the services offered by JH Virtual Assistant, there are far more cost-effective companies or agencies that you can hire overseas, only if you are willing to try. The online market offers a vast pool of credible and highly-experienced virtual assistants who are capable of doing just anything to help you and your business. 
If allocated with time, you'd be amazed at finding readily available and experienced candidates who you can establish a working relationship with for a long time.
JH Virtual Assistant Alternative
For virtual assistant services needs, you may also check Onlinejobs.ph if you are willing to try outsourcing your VA. This online job portal is a great source of affordable and highly-skilled full-time virtual assistants in the Philippines.