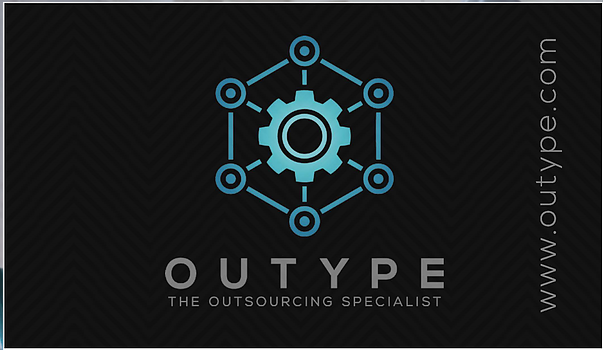 Getting a virtual assistant is the most cost-effective as well as reliable to get extra hands to work on a certain project or task. This is most especially useful when dealing with huge loads or quantities of tasks that cannot be accomplished with minimal time. not only can it lessen the amount of load for a business owner or manager, it can also reduce costs from hiring workers directly to work in the office. The only problem, however, is that with the increasing number of VA services providers over the internet, it becomes difficult to choose which provider to stick with and which one to trust.
In this article, we will help you make the right choice when it comes to VA services by showcasing one of the most reliable as well as trusted VA services providers today – Outype. Here we will discuss the features of Outype and why it is an absolutely great choice when looking for virtual assistants.
About Outype
Outype is an outsourcing specialist which is among the youngest in the industry. Despite its young age, however, it is quite popular, especially in the online business sector. This is because it is headed by an entrepreneur who is also a business owner who have experienced first-hand the benefits and the perks of hiring a virtual assistant. By simply experiencing the services, Cathy – the owner, have realized its importance as well as its cost-effectiveness in managing a business. The company launched in the early months of 2018 but already has accumulated a good number of reviews and returning customers. Cathy has a diploma in Business with 30 years of experience in the field and has also worked as an admin assistant and a secretary. These experiences have given her a great idea of the best environment for such kind of business.
The primary goal of this VA website is not simply to promote VA services to clients but also to reshape the virtual business industry by providing only top quality assistant services that are flawless and fast. They provide services whether the client is in need of ad-hoc basis projects, short-term projects and tasks, jobs on fixed hours, projects with large quantities, time-sensitive projects and many other tasks and projects which clients may require.
Outype is based in Mackay, Queensland and mainly focuses clients in Australia such as Sydney, Brisbane, Melbourne, and other states but also accepts clients coming from other countries such as those from Asia, US, and the UK. One considerable difference and advantage of working with Outype is that it carefully picks the companies and clients that they work with. This is to ensure that they are able to provide the right and best VA services which the client is looking for. This also helps them build a reputation and a name which states that they are not your usual VA website which just entertains random clients and provides crappy or low-quality VA service.
How it works
Basically, getting started to work with Outype is easy and upfront. If you're a client, all you have to do is submit an inquiry or proposal to work with the company and find your ideal assistant. In your inquiry, you can mention all the details about the project or project which you want to get done. Among the details of the project should include the type of work involved, the skills necessary to perform the project, the platforms or systems required to perform the tasks, the required hours or days which the assistant should log in to work, the estimated budget for the given task, and the quantity or volume of work involved. Regarding your ideal assistant, you can also include specific qualities that you want out of them such as proficiency level in using certain tools and software, English proficiency, availability, nationality, gender, age, number of assistants, and many others. it would be best to be as precise as possible when looking for your assistant to be able to match your needs perfectly with the available candidates. You can send these inquiries and details via the contact us page from the website or via sending it directly to the website email.
While it provides the opportunity to help clients in their line of work, it also helps aspiring assistants who want to build their profile online and for those who want to make money from their home. Applicants can simply send their resume or CV to the email address provided in the website and ensures to highlight their skills of expertise. The best thing about having to work as an assistant in the website is that assistants get a much better commission and pay than other popular VA websites today. However, each applicant should be wary of the stringent hiring process of the website since it involves a series of interviews, tests, background checks, assessments and many other procedures to ensure that each assistant is legit with all the necessary skills and knowledge to be a VA.
Among the popular orders include tasks related to customer support services, research, basic to deep research, website management, social media account management, document control, scheduling, calendar management, chat or email services and handling, data entry, article, writing, and many others. Basically, anything that involves using a computer can be consulted with the website.
As soon as the client submits his or her post, the website immediately tracks the best candidates for the said project and proposes a number of choices for the client. The client can then choose from the list of assistants available and simply pick the best choices based on the profiles of the assistant. The client can also perform further interviews and tests with the candidates with the supervision of the website in order to avoid any third party interventions and fraudulent activities.
Our final thoughts
Outype is a good VA website to consider due to the experience of its owner and although it is still new to the industry, it has been fashioned to deliver exactly what every client wants out of their virtual assistant. It also has a simple interface that is easy to use and a fast responding customer support to guide clients through every project and task.