Managing a business or website means getting stuck in the office with a mountain load of work to do with strict deadlines. While this scenario may seem normal for those who have already been honed for such crisis and have an actual office with real people to do the job, it may not be the same case for entrepreneurs who work alone especially those businesses who are just starting.
Fortunately, however, there are always ways around things. And the best help that a business owner can get when trying to take a load of work off their hands is by hiring a Virtual Assistant. While it can be difficult to find the ideal assistant to help you with your tasks and needs, there is a website that can guarantee quality people to work as part of your team – and this website is okayrelax.com.
To explain what OkayRelax is in simple terms is, it is some sort of a reliever for a business owner or a client. It gives an extra set of hands to handle tasks and projects which are almost impossible to complete in a given strict deadline and a set of hands that are well experienced in the given task. Furthermore, it supplies you with the best candidates for a specific job or task and does all the hard work of screening applicants.
OkayRelax has been launched in the USA but has their staff coming from different corners of the world. It mainly focuses on providing virtual assistance services to clients however also offers opportunities to freelancers who want to make more money and those who want to be part of a prestigious team. 
Among the projects that are commonly handled by OkayRelax include admin jobs such as data entry, transcription, encoding, article writing, to technical projects such as website design, website maintenance, image editing, laying out plans, 3D modeling, and many others. OkayRelax can cater to any kind of task just as long as it involves a computer.
Add Your Heading Text Here
One thing that you will always expect from OkayRelax is the best virtual assistant that can cater to your needs. OkayRelax understands that each project is essential to a business and to a client which is why they carefully screen their workers. They establish a set of interviews, checks as well as tests in order to gauge each of their team member's capacity, expertise, and knowledge with regard to a specific field. Having been trained by the website itself, the freelancers will be able to carry out tasks that will be provided by clients and quality as well as strict deadlines shall be met by the workers.
As soon as you make a decision to work with OkayRelax, you can choose to sign up for 3 packages which include the starter, professional and unlimited package. The starter package is more of the lighter choice of the package which is designed for quick projects that require finishing only a small amount of work.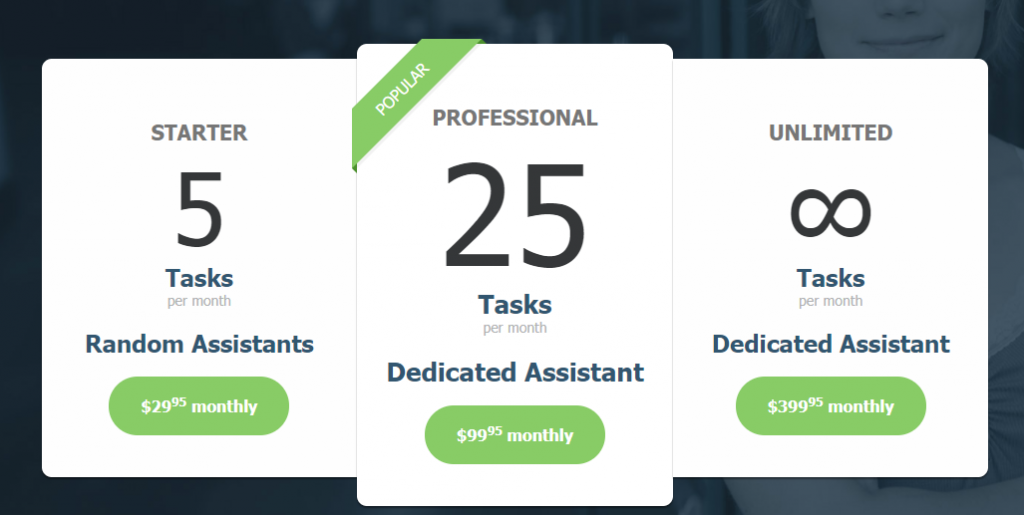 Basically, the starter package comes with 5 tasks that can be given to random-picked assistants. The professional package, on the other hand, provides more flexibility to the client with its 25 available tasks that can be given to clients that are dedicated to what they do and are experts in their field.
Lastly, the unlimited package pretty much no limits when it comes to the number of tasks that can be given to freelancers. This is an ideal choice especially when you're looking to work with the website for long-term and with recurring projects. Of course in this package, you can expect the best assistants to help you with your projects and task.
When you have your account ready on OkayRelax.com, simply log in to your account and you can commence submitting your tasks immediately in your account. When creating tasks, you need to be as detailed as possible especially to the skills and knowledge that you want with your ideal assistant. It would also be best to write down your expected results as well as the time that you want your project or task finished. This will enable the website to find and search for your ideal assistant in the list of many assistants in its database.
Once you have found your ideal assistant, you can already proceed with giving your assistant with the time credits that he or she can use to finish the project. The time credits will be the log in time for your assistant which converts to pay per hour. Each hourly rate will be different per package simply because of the level of expertise of the assistant and their corresponding rate per hour. 
Compared to other freelancing websites, this is actually much cheaper since other sites additional charges on other services of their website – OkayRelax doesn't make a run for your money with any hidden charge. What you see is what you get when it comes to the required payments and you'll only pay for what you have signed up for.
For finished projects, you can always add more credits in order to buy more time for your assistant or you can always upgrade to the unlimited package. Remember, that unlimited package doesn't have limits when it comes to the available time for your assistant. With this kind of package, you can continuously throw work to your freelancers and get a better deal out of the price.
Lastly, it is important to note that OkayRelax can handle pretty much any kind of tasks. Among the projects and tasks that are usually handled by their team of experts include personal tasks that comprise of customer service, product research, data gathering, finding deals, and others. Also, they have a collection of expert management and administration assistants, along with travel and planning assistant that are usually in demand these days for busy entrepreneurs and business owners.
Regardless of the type of your business or your website niche, you can be sure that OkayRelax can provide you with the right people to help you with your tasks
You can also have an alternative to consider when trying to find awesome Virtual Assistants in the Philippines which is our #1 recommended.