Getting a VA that knows exactly what you need and provides results even better than what you expected is already close to impossible these days. Also, with the increasing number of VA services available today, it becomes quite a challenge to choose your ideal VA. Fortunately, there are a few websites with proven reliability and credibility when it comes to giving clients the best possible VA's for their needs – among these websites is IdeasUnlimited. In this article, we will showcase everything you need to know about IdeaUnlimited and why it is your best choice when it comes to VA services.
About Ideas Unlimited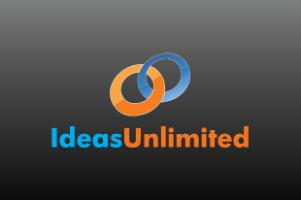 When it comes to providers of unique VA services, the name IdeasUnlimited always show up in the list. Launched in 2010, IdeasUnlimited had earned its reputation as one of the best VA services providers in the US and in other parts of the globe. Stationed at Minnesota with their main workforce and the majority of their workers coming from the Philippines, IdeasUnlimited is known to be among the best providers of VA's focused mainly on customer support service, administrative tasks, management, and operations monitoring, and others. Since its start, the company worked with only a handful of employees and now has more than a hundred company members which are still looking to increase through the years.
With regards to the qualifications of the VA's that are part of their team, they ensure that each employee goes through the intense training as well as interviews that are required prior to being part of their team. In the hiring process, candidates are required to undergo certain tests to ascertain their level of proficiency in specific fields that are commonly sought after by clients. 
Among the commonly sought after skills include data management, customer support skills, proficiency with regard to using certain program and software, knowledge and expertise with using websites and tools, and so on. Of course, the candidate should not only be proficient in these skills but should also be able to communicate. Since the majority of the clients are from English speaking countries, it is a basic requirement that the candidate should have an excellent level of English that is both written and spoken.
Currently, the BPO industry is constantly flourishing and it is among the top clients of IdeasUnlimited. The website has a solid background with regard to the BPO labor force and they can provide clients with a good number of staff should they need them. These BPO industry experts are well trained as well as well-experienced in the field of customer service, receiving and making calls, admin support, and many others. Of course, since the workforce comes from the Philippines, the involved rates are rather affordable and can be flexible.
In the US, the company is supervised by Nick Carter who is a businessman and an industry expert. According to him, the company aims to focus more on tending to US-based clients who engage in the medical, e-commerce, as well as real estate field. This is for the reason that they have the most needs for expert hands to help them in data management and handling for their customers. 
Likewise, these fields are also those industries that require sensitive as well as careful handling since it involves directly communicating with customers. And when it comes to hospitality, the Philippines is among the top countries that have it through its people.
What to expect in IdeasUnlimited?
With regards to the pricing of their services, IdeasUnlimited provides a considerably low charge compared to its competitors. Since the workforce is mainly based in the Philippines where the pay rate is much lower than in the US, the fees are conveniently low. Compared to other companies and websites that provide VA services, IdeasUnlimited only charges for at least $7 for every hour depending on the level of proficiency of the worker and the amount of load that is given by the employer. The VA's can work for as long as 10 hours a week to 50 hours a week or more especially on weekends.
The rates are also amazingly flexible and can accommodate specific budgets, workload, and time duration for a project. Of course, if you're looking to hire a VA for a long-term job then it would be best to employ one under the long-term plans and package such as that of the monthly subscription. Despite the higher price range in this package, you will save more on the recurring fees when hiring for the weekly or daily subscription.
While this website offers clients the convenience of finding the perfect VA that can cater to their needs, it also helps aspiring virtual assistants find jobs and projects. If you're looking to be part of their team, simply submit your resume along with your cover letter to their email in their contact page.
EasyOutsource Alternative
You can also have an alternative to consider when trying to find awesome Virtual Assistants in the Philippines which is our #1 recommended.