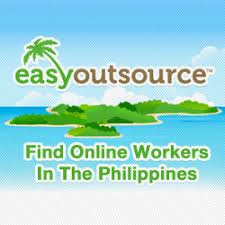 Since its dawn, the computer has been the best and most significant invention of man. it drastically lowers the amount of labor, makes communication effortless and free regardless of the distance and time, and provides us the convenience to work anytime and anywhere. 
Today, if you're running a business or if you're just an entrepreneur, managing your business comes easy with a computer. Unfortunately, when it comes to managing businesses using a computer, there is always the chance to have a stockpile of work and often times there is a need to employ other people to work on a project especially if you are trying to meet a strict deadline. 
The conventional method of dealing with this problem is by employing a worker and work with him or her in the office along with you. But today, we can now take advantage of Virtual Assistants.
Virtual Assistants are the known solution for entrepreneurs and business managers that get too much work on their end that they can't finish it all with the limited time, resource as well as energy. 
The advantage of opting for VA's for extra work is that you get to spend much fewer fees compared to actually hiring an assistant to work in an office, and you get to guarantee that the person you will be working with is really an expert. Unfortunately, with all the benefits of getting a VA, hiring one comes as a challenge. 
With the increasing demand for VA's on the internet, many companies and providers start to show up. While some of these VA service providers are legit, some may be just in for a scam.
Fortunately, however, there is one VA service provider that has been tried and tested for its credibility as well as for the quality of its services. And this place to be in when looking for VA services is on EasyOutsourcing.
About EasyOutsourcing
Among the earliest providers of VA services on the internet, EasyOutsourcing started its VA venture in the early 2006 and had merged with another prestigious VA company in 2014. Having their main office located in the US, EasyOutsourcing employs virtual assistants coming from the Philippines for the reason that they are among the best providers of such services and that high quality is always set as their priority. 
Also, assistants from the Philippines are preferred because they are flexible with any working hours of clients coming to any parts of the globe and that they have inexpensive fees.
This company has been founded by Dan Goggins and John Jonas – both entrepreneurs and experts in the field of Virtual Assistance.
A particular trait of EasyOutsource that sets it apart from its competitors is that it offers clients the ability to choose their assistants based on their requirements such as level of skills, payment rate per hour, the amount of load that can be handled by the assistant, availability proficiency in using certain program or software, and so on. 
Basically, the client has the control of pretty much everything with regard to a given project.  With this a great manageability feature, the client is able to closely monitor the progress of a project and can perform multiple jobs at the same time in order to meet deadlines and even to finish before deadlines.
EasyOutsource deals with any kind of virtual assistance services which include customer service support, call handling, admin-related jobs, website management, data entry, social media marketing, account management, and even the more technical jobs such as coding and product design.
How it works
EasyOutsource is backed up by years of experience not only in the field of virtual assistance but also on pretty much anything related to online jobs. Also, they have a team of talented and expert assistance that comes from the Philippines. Each of these assistants is carefully screened and checked undergoing a series of interviews, tests, and assessments prior to getting a job with the company. 
Once these assistants pass the screening process of the website, they stand by for clients wherein they will still be screened and reviewed by the client prior to getting a contract.
When making the hire, the client is required to submit a request to the website and make a detailed description about the Assistant that he or she is looking for. In the description of the ideal assistant, the client has required the desired level of skills or expertise using a specific program or system, expected fees involved and available working hours. 
The client can also place specific requirements depending on their own choice of assistants. These specific requirements may include the gender of the assistant, English proficiency, age, experience dealing with certain events or projects, and many others. EasyOutsource allows clients to be specific with their assistants in order to ensure the success of their project.
Once the client has submitted the request and the website has screened down the possible candidates for a project, a final 3 assistants will be forwarded to the client for further assessments. The client can make further interviews, tests, and assessments which will be monitored by EasyOutsource to avoid any third party intervention. After which, the chosen candidate will make an agreement with the client and proceed with the job under the given set up of the client.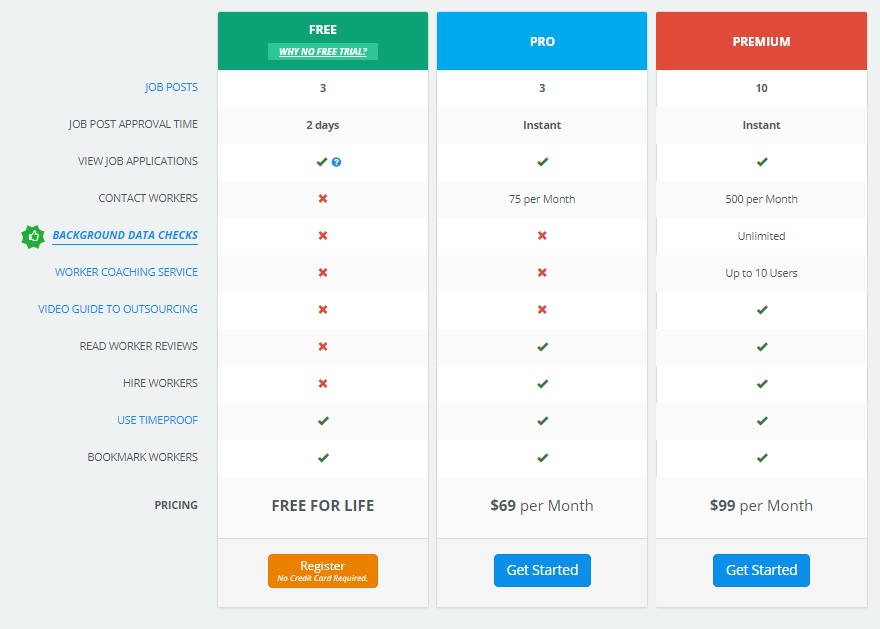 When it comes the fees involved, having to be a member of the site is absolutely free – both for clients and freelancers or assistants. With the client will be able to post their jobs without fees, they will be charged a service fee once they start the contract with their chosen assistant. 
These fees will be used to cover hosting fees, dispute services, and transaction costs. Compared to its competitions where they require a constant monthly fee to use their services, this website offers a way more inexpensive solution. Also, with the team of experts that are constantly being monitored by the website to ensure quality out of each project, many business owners and entrepreneurs make it a point to only hire from EasyOutsource whenever they need extra hands for their project.
EasyOutsource Alternative
You can also have an alternative to consider when trying to find awesome Virtual Assistants in the Philippines which is our #1 recommended.