Yes, we meet again! Welcome to our site and this is Virtual Coworker Review!
There are many notable virtual assistant service companies nowadays that have continuously brought forth success stories due to their outstanding services and efficient way of matching clients with highly skilled virtual assistants.
Virtual Coworker comes in the picture and has since framed its passionate culture towards helping businesses grow through the help of their competent Filipino staff. Let's find out more about them!
Company Name:  Virtual Coworker
CEO & Founder: Braden Yuill
Service Type: Outsourcing/Offshoring
Headquarters: Santa Monica, CA
Target For: Business owners and entrepreneurs
Summary:
Virtual Coworker specializes in remote staffing, screening only the best Filipino talents who will help in making your business grow.
What is Virtual Coworker?
Virtual Coworker is an outsourcing organization that hires a virtual workforce from the Philippines, where employees are widely known for their efficiency and good ethics. Its founder, Brade Yuill, believes in a streamlined workflow from which his appreciation in Filipino talents has rooted, thus, the motivation to build the remote staffing company.
The Virtual Coworker Team handles the rigorous screening process for businesses and entrepreneurs, sourcing out the best candidates for the job role their clients want to fill in. They have a well-trained recruitment team who does the screening process and reference checks to allow clients to focus their time on more important business matters. In fact, they also manage the paperwork such as payroll and HR requirements, so these would take off so much burden already until the final selection process.
They service companies in Australia, New Zealand, Asia, the UK, the US, and Canada to name a few locations.
What Does Virtual Coworker Do?
This recruiting agency covers a wide range of services to its clients, from part-time to full-time work. The main goal is to lift the load of the recruitment process from the client and carefully man the hiring, filtering just the best candidates that perfectly match the client's needs.
These are their featured services:
Virtual Assistants – Their VAs cover tasks like research and data entry, administrative tasks, calendar management, CRM management, customer support, lead and prospect generation, bookkeeping, and task coordination

Web Developers – They take on web design, back and front end development, javascript, C# and .NET, PHP and mySQL, HTML and CSS, iOS and Android, Java and more

WordPress Developers – Tasks include front-end and back-end development, developing custom themes and plugins, perform and monitor back-ups to make sure the site is up-to-date, performance optimization and monitoring, building pages, populating content and web admin support

Graphic Designers – They can design and create newsletters, flyers and other marketing material. They are best with photoshop, illustrator and Indesign, as well as in supporting any design print and digital needs

Recruitment Assistants – These skilled talents can format resumes, post job ads, create and streamline job descriptions, do the filtering and screening of resumes and schedule interviews and appointments

Lead Generation Specialist – They are best at target market research, developing prospect lists, qualifying and processing leads, email campaigns and more

Customer Service and Tech Support – Tasks covers anything from email, phone and live chat support to problem-solving and technical issues as well as building strong relationships with customers

Content Writers – Their creative writers help in creating content marketing campaigns and market metric analysis, actively manage your blog articles, and more

Social Media Managers – Tasks include creating and publishing relevant content, managing your social media accounts, track online progress, build your brand and more

Digital Marketing Manager – He can develop and manage your marketing campaign and SEO rankings, creates Ads in online publications and monitor your digital campaign performance
To engage with Virtual Coworker and get your dedicated staff, you just have to go through the following process:
Step 1: Submit your job description form and let their experienced Recruitment Team in the Philippines take care of the screening process
Step 2: Choose your candidates from the resume profiles of the best candidates presented
Step 3: Once you've chosen, their team will do all the paperwork to set them up – payroll-wise and their time tracker system.
Step 4: The Virtual Coworker Team will provide ongoing support as needed, including daily reports of logged hours and the screenshots captured during work hours.
Virtual Coworker requires its staff to download and install a time tracking software that they use to log in and out. It takes screenshots of your coworker's monitor screen activity every 10 minutes so work transparency can be assured. 
Your full-time staff will work according to your timezone in a 9-hour shift (inclusive of 1-hour lunch) while your part-time staff will be on a 4-hour shift a day. You may connect and communicate with your staff via Skype.
Virtual Coworker has relatively cost-effective pricing which is definitely a plus when hiring workers that produce quality results. Pricing varies on the type of job and sometimes, the actual may be higher if the worker is more experienced in the field.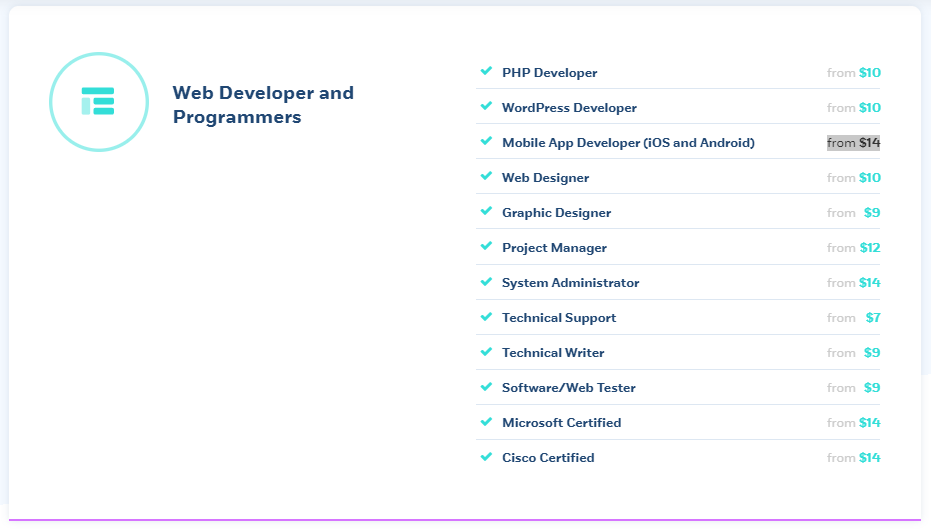 My Virtual Coworker Review and Summary
Virtual Coworker takes pride in the over 41,000 candidates it has screened, about 1,500 staff placed and around a thousand happy clients since it was established in 2011. Their empowered team of Filipino employees has sustained to be dedicated and committed coworkers, providing only exemplary service to its clients.
Rating how awesome this team is, let's check both sides of the coin:
Free and efficient screening and hiring process

Cost-effective

Dedicated and quality-driven staff

Time tracker assures work monitoring and transparency
Paying directly to your VA is still a cheaper option

Virtual staff going on MIA will always be a risk
Overall, Virtual Coworker has really been doing a great job for years in matching businesses and entrepreneurs with the best professional and staff that you need for your business to grow. Positive feedback has been overflowing online appreciating both the recruitment process and the staff they have placed.
Building trust between the staff and the client is a tough job and it stems from the moment of selection down to the hiring, much more during the working relationship has started. Virtual Coworker maintains a supportive culture to both its staff and clients as they go along, ensuring continued collaboration, meeting of goals and work efficiency are achieved to allow further growth to the client's business.
There would always be a variety of agencies that you can tap to hire remote workers. But if you wish to test the quality of Filipino talents and entrust the tedious leg work of screening applicants and doing paperwork, then Virtual Coworker works best for you. 
Virtual Coworker Alternative
One of the best alternatives for Fancy Hands should be Onlinejobs.ph. This online job portal is a great source of affordable and highly-skilled full-time virtual assistants in the Philippines.