Hey, there! Welcome to our site and this the WoodBows Review.
WoodBows joined in the ranks of the top-rated virtual assistant service companies in the US. They take pride in their clients' success stories after hiring their very skilled and experienced virtual assistants.
Let's go and find more about WoodBows and how they have been exceeding client expectations since they started.
Company Name: WoodBows
Founder:  Joanna Finch
Product Type: Virtual Assistant Service 
Headquarters: Miami, FL
Target For: Entrepreneurs, Business owners, Real estate agents
Summary:
WoodBows holds a record of high client retention rate because if a superb customer service experience and quality results. They are a perfect fit to help in your growing business.
Founded in 2015, WoodBows is one of the most reliable virtual assistant service providers to entrepreneurs, businessmen and real estate agents in the USA, UK and Australia. They have supervised offices in the US, Philipines and India which provide 24/7 support service, so all timezones are surely covered.
They have been favored by most professionals and business owners because they only provide the most experienced VA that fits perfectly to the client's needs. Their record of 98.9% client retention rate is enough proof of their dedication to provide quality results.
WoodBows was primarily created to help busy businessmen save more time in accomplishing tasks while at the same time, spend less cost on manpower resources. 
The VA world is evolving, and so is WoodBows. While they have diversified their service offers, they have also been stricter when it comes to hiring the most talented employees as their front-end support.
Here's a list of services that WoodBows offer:
Real Estate Virtual Assistant Services – They provide VAs who have in-depth experience in the real estate business for agents and broker, for property management firms, fo investors and telemarketing service

Mobile Apps Development – Their VAs can help you strategize to make your app a success in the market

Software Development – They are also best at providing the best software solutions for your business

Digital and Social Media Marketing – They have so much in store for you when it comes digital marketing campaigns

Virtual Assistant – Anything that you need help on, expect that their VAs can do it efficiently

Data Entry – Their VAs are detail-oriented so rest assured, they will organize things for you

Customer Support Reps – Their VAs are available be it phone, chat, email, social media management, handling tickets or a receptionist

Content Writing – Expect a top of the line SEO writing from their experienced VAs

Graphics and Web Design – They provide support from web developments to ads and logo making
WoodBows presents a very simple four-step process so you can start your connection.
Step 1: Request for a free consultation and tell them what you need
Step 2: Choose you subscription plan
Step 3: Sign up
Step 4: A dedicated VA will be calling you within 24 hours
The moment you sign up, they just need one business day to select the VA who best fits your requirement. Your dedicated VA will then reach out to you and communication with your VA can be made via phone/video call/chat anytime within the business hours.
In fact, your VAs will certainly be willing to work with you even on weekends and holidays for any matter that is deemed urgent.
Depending on your needs and requirement, WoodBows offer flexible plans for Philippine/ India-based VAs and US-based VAs
Philippine/India-Based Virtual Assistant
US-based Virtual Assistant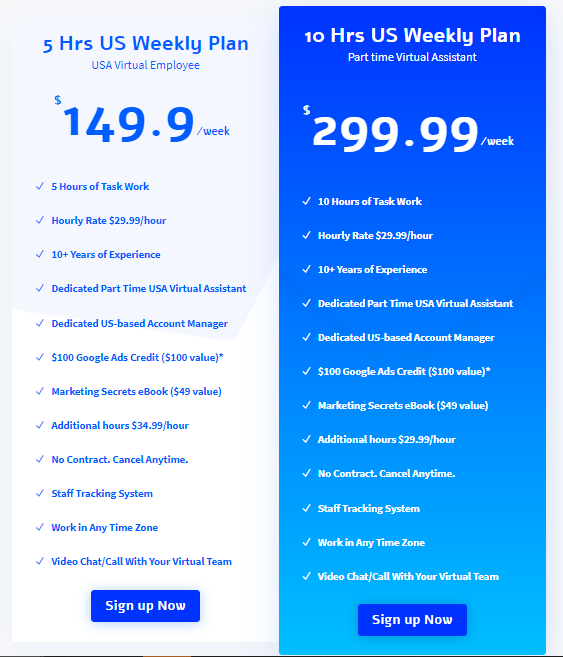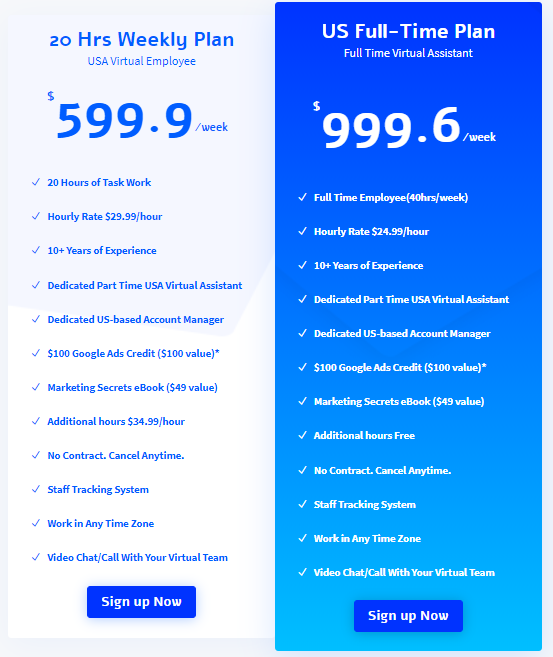 If you wish to save cost, it is always best to go for Philippine / India-based plans and still be assured that they provide trust-worthy service and efficiency.
In addition to this, all plans include a dedicated account manager that will supervise and monitor the work of your VA. This will keep you assured that everything is in place.
My WoodBows Review and Summary
The VA market offers a wide range of reliant and dedicated virtual assistants but it has always been a struggle to find the best talented people who can help your business to grow. 
What makes WoodBows stand out apart from their 200% money back guarantee, is the 10+ years experience of their VAs in the field, may they be native-speakers or overseas assistants, allowing them to maintain a reputable record across all its clientele.
Let's try to gauge how their efficacy:
Highly-rated and credible service

VAs have 10+ years experience in the field

Dedicated VA for all your needs

24/7 support

200% money back guarantee if the VAs fail to meet your needs
Not so cheap (some companies offer $4-$5/hour)

Your dedicated VA may not be available all the time

Potential issues if VAs are left unsupervised
Just like all virtual assistant services, the goal is to always make things easy for the client, taking off that extra work from their shoulders and making them feel that they can always count on you. This assurance is definitely a major factor when you opt for this type of business venture.
Trust, reliability and efficiency are what clients look for when hiring a virtual assistant. A well-established and top-rated service certainly grabs attention, but what makes the clients stay is how well they've been treated.
WoodBows have proven several times that they center in customer service experience and there are clients who continuously seek for their service every time. Truly, they guarantee nothing but quality and professional service and overall client satisfaction. No wonder they are recognized in the VA world and named as one of the best in this area.
For virtual assistant services needs, you may also check Onlinejobs.ph. This online job portal is a great source of affordable and highly-skilled full-time virtual assistants in the Philippines.