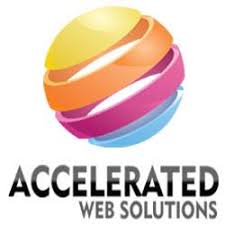 With the constant improvement of technology also come the ever-improving needs and requirements of businesses. As technology progresses, so should businesses. Unfortunately, not all businesses can cope up with the advancements and many are left to shut down if they are unable to adapt or manage these changes. While managing a business on the internet is not a walk in the park, there is certainly a sure fire way how to ensure a long life and success of a business despite the many changes in the system – and this is through web solution services. Web solution services enable business owners to smartly manage their business and adapt to system updates and changes without having to lift a finger and without having technical knowledge. The only question however is where to find such services? Fortunately, we have a straightforward answer to that question – which is Accelerated Web Solutions. Here's why we think Accelerated Web Solutions is the best answer to any of your business-related queries.
About Accelerated Web Solutions
Among the longest running web solutions on the internet is Accelerated Web Solutions. As a member of the Accelerated group of companies, Accelerated web solutions has a solid experience of 2 decades providing unparalleled web solutions to all range of businesses over the internet. While the company is most especially effective for web solutions along with social media marketing and management solutions, they also provide services within the business brokerage area, real estate brokerage, product funding, along with engineering educational needs.
With the two decades of handling endless web solution projects, they have accumulated a considerable amount of workers and staff that are all equipped with the expertise as well as with the knowledge with regards to providing the best quality of service for clients.
How Accelerated Web Solutions works
Whenever looking to work with Accelerated web solutions, clients are greeted with a 3-step process. These steps allow clients to have a more in-depth approach regarding the things they need, the tasks that they want done, the type of services they should be seeking and other essential details for a project.
The first step involved would be the planning and strategizing. In this step, the client should contact the company through the details provided in the website to set up an appointment or engagement regarding a project. As soon as the inquiry is received, the company will immediately send in a manager to attend to the client. In this process, the request will be reviewed thoroughly by the managers and will perform any necessary research or data gathering.
As soon as all the details and data have been gathered, the project manager will then design a personalized or customized process that would help the client meet his or her needs. An example of which is creating a website that would fit the needs of the client along with the services and products provided by the business. As well, the design and development process also include having to identify any possible issues and problems along the way and are immediately fixed or remedied.
The last part of the process is the testing and the delivery. In this stage, everything will be finalized and will be set for a test run. For the case of building a website, the client will be able to launch the website at his or her approval. Launching a website requires a lot of responsibilities and with Accelerated Web Solutions, clients can simply sit back and relax.
Signing up for an account with the website also enables clients to a number of perks such as the online monitoring system for a project. The client also gets to manage all files and data involved during a project. Plus, the client gets 24/7 customer support to aid any inquiries and questions.
Services
Among the usually inquired services at Accelerated Web Solutions involve Web development. As a modern business, one should have access in the web to provide online access. Since people these days are mostly hanging out on the internet, it would be highly beneficial to set up a place online where people can visit and where potential customers can view. Unfortunately, not all people can build a great website out of whim. You will always need expert hands to do such complicated tasks. Among the tasks which this service cover include Custom web designing, mobile web design, custom programming, logo design, web hosting, social media integration, along with responsive web design, and many others.
Social media marketing and management is likewise a top service in the company. Social media websites are among the best websites to promote and market any kind of business online. With the increasing number of competitions on social media websites, it is difficult to come up with an approach that would allow a business to stay on the top of its competition. With Accelerated Web Solutions, businesses are able to come up with the right and appropriate strategy to stand on top of its competitors. The best thing about letting the company take care of any social media marketing and management needs is that it is way cheaper than having opting for the services which the social media website provide.
Lastly, the company also provides SEO services. SEO is the biggest subject to tackle when it comes to marketing and promoting a website over the internet. It covers many daunting tasks such as research, content creation and marketing, SEO analysis for website and competitions, regular checkups, and many others. Although SEO can be done by many, not all can perform effective SEO for a business which ensures positive yields. With over 2 decades of continuously performing SEO tasks and projects, Accelerated Web Solutions is able to provide not only the best SEO services but also the most reliable SEO strategies.
Conclusion
While there is no doubt that the company is among the most reliable providers of web solutions and it shows clearly through their years of experience, they also provide flexible rates which can be discussed and negotiated upon during inquiry. Also during consultation, the client will be provided with the processes involved which gives them of an idea of what to expect before actually cashing-in on a contract or project with the website.