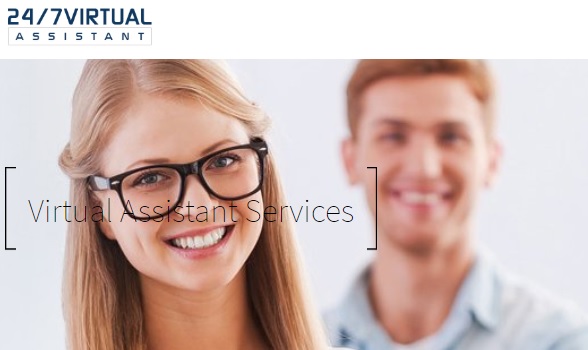 Having a virtual assistant to manage administrative tasks is already in itself a great advantage for a business owner, a manager, or an entrepreneur. However to have a virtual assistant that is available anytime you want is more of an excellent deal! 
By having your assistant readily available anytime, you can simply handle and tackle any administrative task that arises anytime and anywhere. most of the time, business owners, and entrepreneurs deal with sudden office work that can't be finished right away with a strict deadline and because of minimum resources or absence of certain software and programs to perform the task. 
Having an assistant that is readily available anytime and anywhere and is complete with all the tools and skills to perform a task is the best scenario for a client. In this article, we will talk about the very few websites that provide 24/7 VA service – and this website is 247virtualassistants.
About 24/7 Virtual Assistant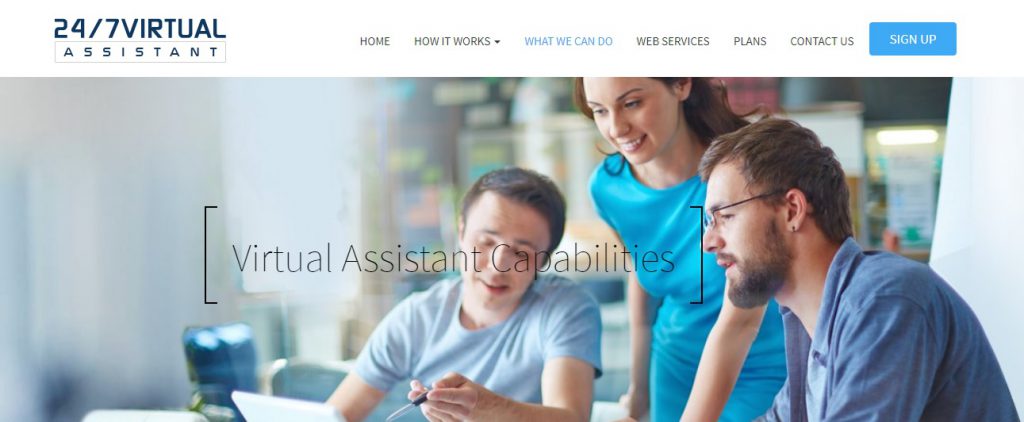 Among the oldest and among the established VA service providers over the internet is 247virtualassistants. It has its main offices located in Atlanta, Georgia and within India to represent Middle Eastern as well as Eastern clients. 
It has been around since 2008 and since has been providing unparalleled service with regard to Virtual assistance and administrative tasks. While most of their clients come from the US and UK, they also handle clients coming from other countries especially those close to their India office.
The only considerable difference of this website from its competitions is that it tackles only the small businesses. This is for the reason that it is only where they can apply their 24/7 services since having to handle big projects from big companies would mean bigger staff, offices, tools, software and other resources. 
Since the company is still gaining popularity and yet to hire more reliable and well-equipped assistants, they have no choice but to handle only the small projects. However, through the years, there has been a noticeable change with regard to the amount or volume of projects that the website is taking in. 
As the year's progress, more and more projects are being handled and hopefully, as soon as the company hires more workers, they'll be able to take in bigger contracts and bigger companies as well.
With regard to the range of services which this website has to offer, they're also pretty much competitive and comparable to the leading VA websites today. 
They offer general VA services for general administrative tasks, customer support services, email handling, chat support, social media account management, website management, website marketing, social media marketing, content management and creation, campaign promotion, basic and intense data entry and analysis, and many others. 
Basically, there is no limit with regard to the tasks that the assistants can perform. Just as long as it makes use of a computer and both parties can come up with an agreeable rate.
Another thing to bear in mind with this website is that they come with a staff of carefully hand-picked assistants. 
Prior to hiring an assistant, they should first undergo a series of interviews, tests, assessments, and reviews in order to guarantee that they have the skills, knowledge, and experience to a part of the team. 
Each applicant is required to display their skills and expertise through tests conducted by the website or by a potential client.
How it works
If you're looking to get started working with an assistant coming from this website, all you have to do is sign up for an account and create a posting for the VA position which you want to fill. In your posting, you need to be as detailed as possible so as to come up with the best VA that matches your requirements. 
Among the details that you will need to fill in will include your preferred skills and knowledge out of your assistant, years of experience in performing certain tasks, proficiency in using a tool, software or program, and other details. 
You can also be more stringent with your requirements such as the gender of your VA, age, location, specific experience in a certain niche, and others. having to be as detailed as possible with regard to your VA in your posting gives you better chances of narrowing down your options from the hundreds of potential VA's in the website.
Clients can also choose from the range of assistants that come from many countries across the globe. Although, many of the assistants come from the US since more clients prefer assistants that are English-proficient and are currently residing in English speaking countries.
As mentioned earlier, there is indeed a wide range of tasks which each assistant can handle however their main and primary tasks cover website management and design tasks. 
Among the tasks include web development, website customization, E-commerce, content management, graphic design and website building, and maintenance. Each assistant will be well-equipped with the skills, knowledge, and experience to handle these tasks.
When it comes to the prices, 24/7 Virtual Assistant is much cheaper compared to its competitions. It also offers various plans and packages to match each budget and requirement of client. 
The basic plan or package is the Entrepreneur package which costs $299 and enables the client to work with the assistant for 20 hours in a month, having 24/7 assistance. 
If a client wants to work with the assistant for more hours then he can also opt for the Professional Plan which costs $499 for 40 hours per month for the VA. 
There is also the Executive plan and the Office plan which costs $799 for 80 hours and $999 for 120 hours respectively. As the client goes for a bigger package or plan, he saves more money and gets more hours to work with his assistant.
Our Final Thoughts
Not many VA service providers today offer a 24/7 assistance service to clients. Also, with the amendable rates which are much cheaper than leading competitions, 24/7 Virtual Assistant is certainly a better deal than others. 
Each client will also get to have the final say whenever choosing their VA. 
By enabling clients to finalize their VA prior to hiring them, they are able to ensure a seamless workflow and successful projects.