One common discussion of business owners and entrepreneurs is whether it is better to hire a virtual assistant that is home-based or a virtual assistant that is office-based. Although each option basically provides the same results, having to choose one from the other can help you get better quality as well as the faster speed of completion for a project. In this regard, many favors office-based assistants for the simple reason that they are closely monitored by a company and managers or supervisors and that work is still tracked professionally.
So, if you're looking for a virtual assistant for your project or administrative task then it would be best to opt for an office based assistant. In the LongerDays review, you will be able to find out is they are a good fit for your business.
About Longer Days
Among the pioneers of team-based or office-based VA, companies is LongerDays. It is staffed with dozens of expert and well-experienced VA's and stationed at Muskegon, Michigan. This company has started its venture in the VA industry in the early months of 2007 wherein such business was still young and not many competitions as well as providers were around.
Having the idea of being team-based or office-based enables better collaboration between the workers, the management, and the clients. Having to work at a single station or office allows each assistant to address each of their clients' needs using the best and most practical solutions through group interventions and collaborations.
Having a single place of work for the assistants also enables them to worry less about resources such as computers, software, program, working tables, chairs, and others needed for work. not only this the office-based solution an advantage for the workers themselves but also for the clients since all rates and work costs charged to a client will be monitored by the company management and they will ensure that each rate and fee is as per regulations and approved rate by the website.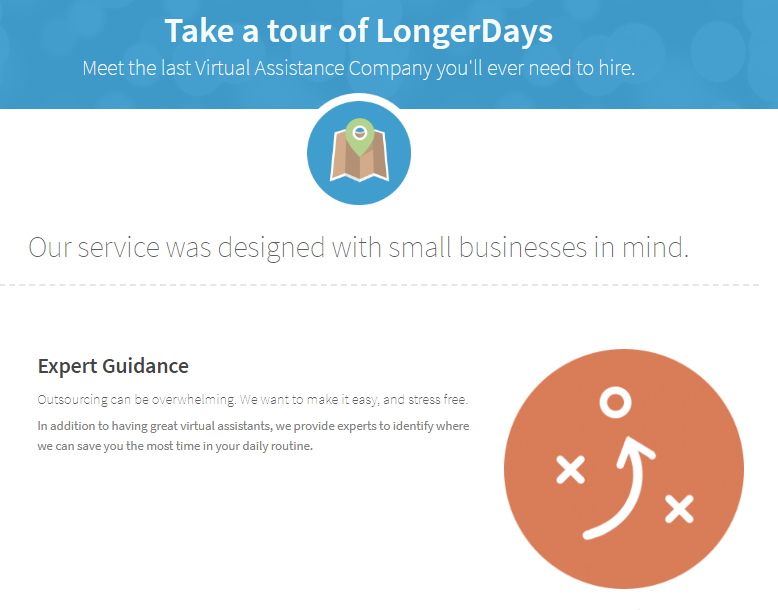 Since the company is located in Michigan, the majority of the clients are mostly coming from the US, however, this does not disclose their services only to the country. They also accommodate projects coming outside of the country as well as from non-English speaking countries such as those from Asia, Middle East and other parts of the globe.
Each virtual assistant is carefully handpicked and chosen using a stringent hiring process which involves a series of interviews, tests, assessments, and training. Such hiring process is performed in order to ensure quality for each project and to make sure that each assistant is equipped with the most basic and most common skills which clients usually desires. Among these basic skills involve computer skills, problem-solving skills, data entry, English proficiency, knowledge of specific software and programs, and others.
The first thing that you have to do whenever looking to book for a VA service with the company is to sign up as a client. At the sign-up page, you will have to choose between the variety of plans or packages offered in the sign-up page. Among the plans to choose from are classified in hours with $375 per month for 8 hours work with the assistant, $675 if you want 16 hours to work with your assistant, $975 per month if you want 24 hours or 1 days of work with your assistant and $1275 if you want 32 hours to work with your assistant. As you order more hours or choose the bigger plan, you will get bigger discounts and more hours to spend with your assistant.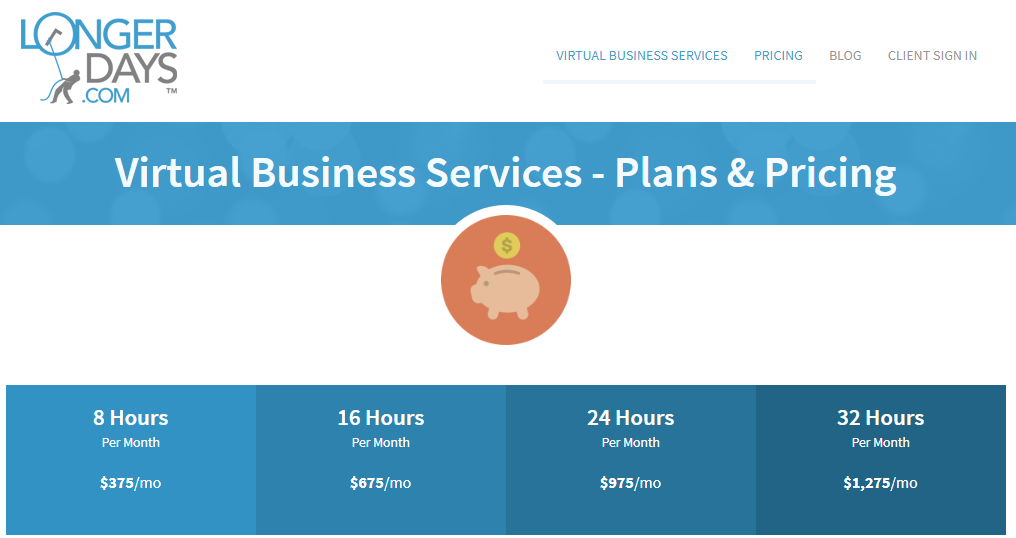 If you're unsure on which plan to choose from based on your needs and budget, you can simply call the company for a free consultation. Rest assured you will get an assessment on your best option to take after the call with our expert support staff.
The great thing about going through a project with the company is that there are no contracts involved. Each project will be done on a month-to-month basis in order for the client to determine whether to continue with more hours or upgrade to higher or lower plans whenever a project is finished. This would allow the client to control the hours logged by the assistant and also to manage his or her budget.
As soon as the client has chosen a plan, he or she should submit a posting for the project that is to be done by the assistant. Whenever creating a posting, the client should be as detailed as possible and should include essential information about the project such as the software and program need to perform the tasks, level of proficiency that is desired out of the assistant, available working hours, amount of work involved, expected completion dates, and many others. 
These details would help the company track the best VA to present to the client in their list of hundreds of VA's. as soon as top 3 choices are found by the website, they are presented to the client wherein the client is to make the final decision on who to hire.
As soon as the best VA is hired, the client can then perform further training, tests, assessments, and interviews in order to fully equip the VA of the things needed for their company.
Our final thoughts
There aren't many office-based virtual assistants as of this date which tends to cause mediocre or low-quality work due to lack of supervision and lack of team support. This company, however, guarantees that each project or task is accomplished using the best practices as well as methods possible that is not only confirmed by a single virtual assistant alone but by a team of experts who are well-seasoned for years using cutting edge technology in the US.
A great advantage of having to work with LongerDays is that they let their clients make the final decision on who to hire based on the presented top choices of VA's. Also, whenever a client is not happy about the results or outcome of a project, the client is always free to request revisions, changes or alterations on a project.
You can also have an alternative to consider when trying to find awesome Virtual Assistants in the Philippines which is our #1 recommended.