Price
Score: Depend on jobs request (Reasonable)
85%
Every business and company will always need to establish themselves in the market. The best way to do so is through promotion and marketing. With this pointed out, it is important to always have the best team of promoters and marketers in a company along with the best designers as well as coders, writers, and all other key work team to make a business known in the market.
However, how can you find the right team of designers as well as marketers to cater to your design, marketing, or promotion needs? Among the best sources of VA staff and designers are found in EnvatoStudio. In this Envato Studio review, we will share with you the specifics of this website and why it is simply the best place to go to whenever you're in need of extra hands for VA needs.
About Envato Studio
To put it simply, EnvatoStudio is among the few trusted places to go whenever you're dealing with a number of design tasks and other VA-related jobs that you're not ready to handle because of the limited time, expertise and budget.
It is a marketplace that is backed by a team of top-notch designers, audio and video producers, website builders, and many others that involve creation, design, and building websites or product designs.
Comparing this site to other design providers, you get a 1 on 1 project with your designer instead of working with many designers which usually complicate the job and increase the expense.
Aside from designing pretty much anything, you can also seek the services of EnvatoStudio whenever you're looking to create a logo that is unique to your businesses.
A logo represents a business and it is important that you should come up with one that is marketable, easy to remember, and of course with a sleek design that is made by a team of experts. You can also seek the help of this website whenever you're dealing with website management as well as programming to make your website more up-to-date to today's consumer demands and more convenient to clients.
As well, the website is composed of the marketing team that deals with ads management, content management, social media marketing, and so on.
How it works?
Basically, there are just 3 processes involved if you want to get started with EnvatoStudio for your design and VA needs. The first step is finding the ideal candidate that matches your requirements.
Unlike other VA service providers, EnvatoStudio does not keep their staff hidden from clients. They can freely access all available VA's and designers and can browse each of their profiles according to search queries. The search can depend on certain criteria such as rank, popularity, portfolio, and so on.
As soon as you've set your eyes on your ideal candidate, you can then contact him or her and proceed with the discussion of the project details. In this stage, it would be best to point out the necessary skills, knowledge, expertise, techniques, software, tools, and other things necessary for the success of a project. In this process, the client can also discuss other essential information about the project such as available budget, due dates, as well as the required time for the designer to work or log in.
Once all details and requirements have been cleared with the client, the designer or VA can then proceed with work.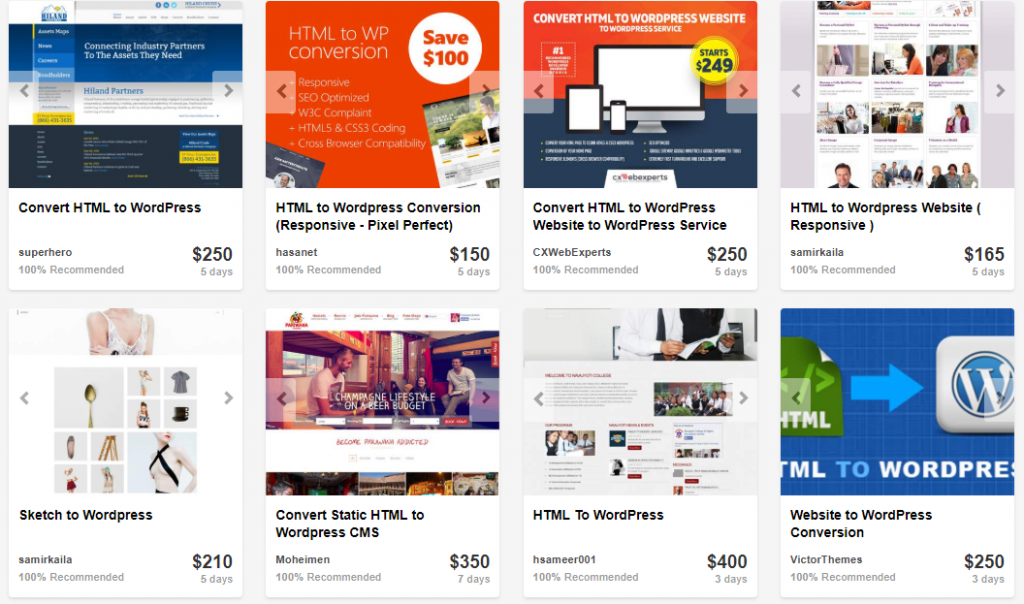 After which, the client can just wait around for an update from the designer or VA. Usually, the designer presents a draft or a rough copy of the project before he or she proceed any further with the complicated parts of the job. As soon as the client confirms with the progress, the designer can then move forward to completing the job.
However, it does not end there. Once the final output has been presented to the client, the client can request for revisions, adjustments or changes to the project until satisfied – just as long as the client does not ask for something that is beyond the agreed tasks and requirements of the current job.
Our Final Thoughts
One thing that Envato Studio has that others can simply top off is the quality of work that their designers and VA's provide. Each designer in their team is equipped with relevant experience and knowledge with regard to arts, virtual admin, and design software usage. Each of these designers is carefully handpicked using a series of interviews, tests, background checks, and assessments to ensure that they are fully equipped with the things that clients would require out of their designer or VA.
Another thing that is worth checking out in EnvatoStudio is their price. Unlike other VA websites and service providers that charge clients just to stay on their website, Envato provides clients the convenience to stay for free.
Also, there is no need to bother about fees that come with using the website. Rates are very much flexible and are dependent on the agreed rate by the client and the specific designer. Whatever rate they come up with, the website no longer has any business. They only earn a small amount of commission out of helping the client find their ideal designers and VA.
There is also no specific working hours to pursue on the website. The client and the worker can agree to a specific time when to do the project and can also work on the due dates as well as other time-sensitive details of the project.
Also, despite getting the most quality out of the designs and projects, clients can save more if they hire on the EnvatoStudio for their design and VA needs. This is for the reason that they charge a much lower rate compared to others. Although the website comes with professional designers and assistants, they ensure that their individual professional fees are closely monitored.
This is to ensure the integrity of the website as well as to provide convenience to the clients. Also, the website understands that the competition for such services on the internet is tight which is why they want to keep their rates as convenient as possible for clients but also as profitable as possible for designers and assistants.