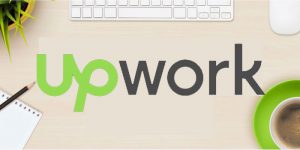 With today's modern technology, business owners and entrepreneurs no longer need to do work by themselves. Also, they no longer need a physical office before they can establish a business. And with the office gone in the picture, they also don't need to make hires for people to work in an office. 
Everything today is about automation and work is even made automated through the use of Virtual Assistants. Among the best providers of virtual assistants, today is Upwork. In this article, we'll share all the things you need to know about Upwork and why you should opt for it when you're looking for extra hands to help you on a project.
About Upwork
 Upwork is probably the longest running VA website to ever hit the internet. Before it got its name, it was first named as Odesk.com which was managed by US developers and launched in the early months of 2003. 
Today, it has been passed over to a new owner and thus the name change to Upwork. It is home to millions of online freelancers which include virtual assistants that are all well-seasoned and experts in their own field.
Upwork provides opportunities for both clients and freelancers or virtual assistants providing them with a professional work environment where they can practice their niche and specialties. 
While clients can conveniently hire people to work on their projects, the virtual assistants can work with a team or agency of other freelancers in order to complete the job at a quicker rate with lesser effort.
While it is among the oldest provider of virtual assistance services, it guarantees a manageable fee for their services. Compared to other VA websites that provide a fixed rate for each member, Upwork lets their members do all the charging and costs – they only ask for a small commission after each completion of a project.
How it works
Basically, how Upwork works are that you'll just have to create an account on the website and choose between a freelancer account and a client account. If you're looking to make the hire then you can simply opt for the client account and choose the freelancer account if you're looking to work on the website. 
Once the user has registered on the website, he or she needs to verify identity by submitting a few supporting documents such as government issued ID, billing statements, and others. this is to ensure that the account holder does not have other accounts on the website and to minimize the chances of fraud.
For a client, he or she can immediately create a posting for the job position. The posting will include the details of the job such as the proposed bid, due date, required skills, and other essential information about the job. Once the posting is published, applications will immediately flock in within minutes.
For a freelancer, he or she should finish setting up the account. Prior to having a complete profile, the freelancer needs to fill out the form for personal information. 
Also, he or she needs to take a few tests to display his or her set of skills and expertise. The test results will be posted on the profile which will be viewable by potential clients.
Whenever starting with a contract, the client can either opt for a fixed price payment or an hourly payment set up. The fixed payment would involve a specific amount of money for a certain amount of work that is finished by the freelancer or virtual assistant. 
As soon as the assistant submits the work, the client can immediately make the payments. For the hourly payments, the client assigns a certain amount for every hour that they freelancer spends in working on a project. 
All work progress can be monitored through a special platform that takes screenshots of the freelancer's computer as he works. With this system and tool, clients are able to gauge whether their assistant is really working on a project or not and if they are performing the right steps for a specific project.
Why you should go with Upwork for your VA needs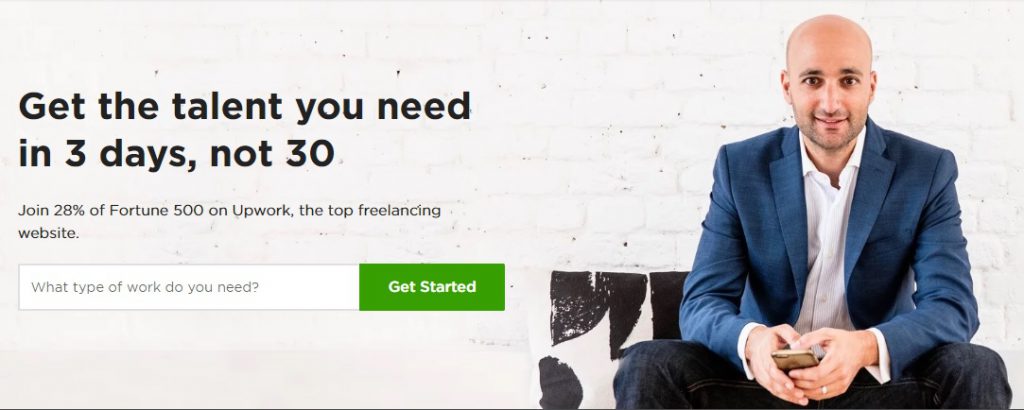 To put it simply, Upwork is among the best VA websites today which millions of people are using. This website is not very picky about the specifics of a project – just as long as it does not involve fraudulent activities and scams. 
Also, this website is backed up with years of experience as well as members with verified identities – the names you will see in their profile are their actual name. Therefore, they are very careful about their actions on the website and they value credibility.
Unlike other websites, Upwork has a series of useful tools that both clients and freelancers can use in their line of work. Among the unique tools is the time tracker which closely monitors the progress of a project through the screen of the freelancer or assistant. 
With this tool, clients are able to tell whether their workers are doing it right or not thus minimizing errors and time wastage on hiring freelancers that are not equipped with the right set of skills.
Users are also able to manage their messages and files through Upwork itself. Users can freely send and manage files through the messaging platform on Upwork. Also, one popular feature of this website is its 24/7 customer support services. 
Each issue or problem that a member faces can be forwarded to the customer support through ticket and can also be discussed through the live chat support.
Also, Upwork provides the convenience to freelancers as they can establish their own agency to give them a better chance on winning a contract. 
With the great competition in Upwork, having extra hands through agencies can provide better chances of completing a project.
Lastly, the rates are pretty much manageable and there are no fees involved when being a member of Upwork. All the fees and costs that clients need to consider are the payments to the freelancer or contractor. 
Upwork only charges a small percentage of the total pay for each contract.