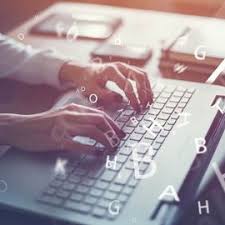 Managing a business today has never been as seamless and effortless as it was before. Regardless if you're managing an online business or a company, performing administrative tasks is easier with an assistant. By simply hiring a virtual assistant to perform any administrative tasks, office work becomes easy and fast and you get to focus on other important matters for the business. In this article, we will feature among the top providers for such services which are Virtalent.
About Virtalent
Virtalent is a well-renowned VA website that is based in the UK and has started its operation in early 2014. It has a majority of UK assistants although they also have other workers coming from other parts of the globe. While they are based in the UK, it allows them to get involved in the latest trends in the online industry and they are well-equipped as well as experienced with the modern tools and techniques that are used for administrative ventures.
Some of the common projects that are handled by Virtalent include general administrative work, marketing, personal assistance, customer support, and others. Usually, Virtalent works on the repetitive and considerable amount of office work that is usually hard to do simply because they are just too boring and just too many. Although Virtalent can pretty much handle any kind of jobs, they actually have a few tasks that can't handle due to the reasons such as it requires membership and purchases to certain software and programs, very time sensitive and sometimes it doesn't pay much. These projects that they can't perform include web development, graphic design, full-time telemarketing, strategic consulting and monitoring or tracking of goods as they are being transported.
Regarding the assistants, the website ensures that each assistant is equipped not only with the knowledge regarding administrative assistance but also with the experience as well as the tools necessary to perform a project or task. As a minimum requirement, the assistants should have a good educational background and with a considerable amount of working experience in the field of administrative support. Likewise, the assistants should not only possess the skills but should also be able to demonstrate it through a series of tests, examinations, interviews, and assessments. Of course, if you're looking to be part of the team you should also be proficient in the English language and should be based in the UK.
Although this company is based in the UK, it does not mean that the assistants have to converge in a single location or office where they can perform their tasks. All assistants are home-based and can do their tasks at the convenience of their own home and at their own time depending on the requirement of the projects or tasks that are assigned to them. Also, while the website is UK-based, they can also accommodate projects and inquiries coming from other countries or those clients that are using other languages. While the assistants are all proficient in English, they also have specialists that are knowledgeable of other languages.
What to expect from Virtalent
Whenever you're looking to initiate a project or a task with Virtalent, you will be assigned with an assistant that is being monitored and tracked by a manager coming from the Virtalent main office located at Birmingham. The reason that the assistant will be tracked as a project progresses is to ensure that the assistant is performing his or her job and that no third party members will associate in the process. This also relieves the client of any fraudulent activity or scams coming from the assistant. Likewise, it is also to protect the assistant from such.
With regard to the amount of work, there are practically no limits regarding the minimum or the maximum load. Clients are able to ask for an assistant whenever they want to get rid of the small tasks on their hands or the big and long-term tasks that are usually easy to perform however requires accuracy as well as diligence.
When it comes to the plans and pricing, the assistants have a much bigger rate compared to some other VA websites for the reason that all assistants at Virtalent are experts in their field and that they ensure the best results out of every task. For an assistant, they can charge a rate of £21 by the hour depending on kind of work as well as the load. In addition, the client can also choose from different plans per month in order to save more. The plans include the starter package which costs £240 for at least 10 hours of service, the professional package which costs £460 for 20 hours, Plus plan which is £880 for 40 hours, and the ultimate package which is £1260 for 60 hours. As the hour's increase, the rate also lessens. This means the client can save more whenever he or she is getting a bigger package or plan.
As you hire your assistant at Virtalent, it is important that you first quote your estimated budget for a project as well as the time frame that is available to perform a project. With these details, the website and the assistant can come up with the best approach that can perfectly suit the client's conditions.
Also, prior to getting the ideal VA at Virtalent, the website also advises clients to take advantage of the free consultation. With the free consultation, clients can ask any questions whenever they're looking to hire a VA for their specific needs. At this stage, the Virtalent consultants will be able to give directions as well as advise as to what the client should expect as well as what should be prepared.
Our final thoughts
The best thing about Virtalent to bear in mind is that it allows its clients to carefully consider their choices with the website. Prior to initiating any kind of task or project, the client can request for details and information during the free consultation. With this, the client can verify the details of a VA for the project and can also verify expenses as well as the processes involved.