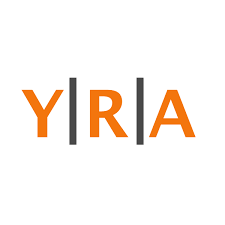 If you're looking to get more things done despite strict deadlines then having a remote assistant will be your best option. A remote assistant or a VA allows for fast accomplishments of projects that make use of a computer. Through a VA, a project or a task can continue to progress without your physical intervention. Simply give the instructions to your VA and let her or him do all the administrative tasks for you. While getting a VA is the best option to take whenever looking to get off some admin tasks of your hands, it can be quite a difficult path to take whenever unequipped with the things to consider and when unknowledgeable of the best place to hire a VA. To help you with your VA search, we've already made the research for you and found YourRemoteAssisant.com. In this article, we will share just why this website is among the best there is when it comes to VA services and why it is a good option for your business or company.
About YourRemoteAssistant
YourRemoteAssistant is among the few VA providers that started out early. It is launched in 2008 with its main office located in the Philippines and a sales office that is located in San Francisco. It has employed a huge number of assistants which are all experts in their chosen field. Being located in the Philippines, it also employs mostly Filipinos that are all carefully handpicked and assessed for proficiency.
As the website says 'when you're looking for something to be done the smart way, you need to do it with YourRemoteAssistant'. With this, they feature a workforce that is equipped with the knowledge, skills, and experience in using software, program and systems that are commonly used in today's administrative work industry. Each assistant is carefully handpicked to produce the best quality as well as the highest accuracy possible for any given task or project.
Among the key projects and inquiries that clients have included basic to intensive research, data entry and analysis, customer support, general administrative tasks, website management, content management and creation, video/audio and picture editing, and so much more. The website can handle any kind of administrative job just as long as it makes use of a computer and that does not involve any fraudulent activities.
As a client makes the hire for his or her ideal VA, he can just let the VA do all the work while the client patiently waits for the results. As the VA is working, the client can also regularly monitor or track the VA to see if he or she is doing the right procedure or instructions.
What to expect at YourRemoteAssistant
To be frank, YourRemoteAssistant does not charge as much as those popular VA websites today do. Seeing that the main office is located in the Philippines wherein the cost of living is not that very high and commodities are low, labor fees are also quite inexpensive. With this mind, the rates are very affordable and conveniently priced to match any budget from the client.
Unlike other VA websites that charge a specific rate by the hour, YourRemoteAssistant charges by some accumulated hours to give a better and more flexible rate to clients. For $209, the client can already avail of a 20-hour working project with an assistant. Compared with other VA websites that usually charge $15 to $20 by the hour, this rate is considerably low and more affordable. For huge and long-term projects, clients can also take advantage of the 160-hour package which costs $1149. As the client increase the hours, the client can also achieve bigger discounts. This is the reason why it is always best to gun for the bigger projects if the client is unsure how to handle big projects. The best part about the rates is that the client is entitled to a discount on his or her first month of working with the website.
While the rates are pretty much upfront and clients can also negotiate to a much convenient price, clients can also avail prices that are designed in an a la carte basis. This allows them to tackle more projects with their VA's using the most convenient price on the specific package.
Among the list of services offered by this website include executive assistant services, sales support, back office support, recruiting services and the general administrative support services. These services can also be divided into tasks such as email handling, scheduling, calendar management, taking phone calls, and all those sorts.
Prior to getting the right assistant for a client, the client should first submit a proposal along with the details of a project. The details should include the kind of work that is involved, the software or program that will be used in order to accomplish the tasks, the level of proficiency that is expected out of the assistant, the expected rates or price for the service, due dates, and other essential project details. Having to be specific about the project will allow the website to track and sieve out the best and suited assistant for the job. Furthermore, it would also be best to provide the desired credentials and qualifications of the ideal assistant such as the desired educational background, experience, gender, and others.
What we think about YourRemoteAssistant
As a final thought, YourRemoteAssistant is among the pioneers in the field of online administrative services and VA services. With its years of experience, it is at par with the leading and older VA website that we have today. The only difference between the leading websites today is that YourRemoteAssistant provides a much convenient service fee that is not only flexible but is also negotiable depending on specific factors and considerations. Also, clients can avail of the free consultation to know what they are dealing with.
Also while many websites offer just the ordinary VA service to clients, this website can offer the highest level of assistants to clients which include executive assistants. With this kind of assistants, clients are ensured of the highest quality as well as accuracy out of a given task or project.