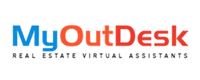 Office work is among the easiest things to do however require a good amount of knowledge and a good set of administrative skills. Also, since office work involves accounts as well as all sensitive work in a business or company, it has to be done accurately and in due diligence. The only problem, however, is that it usually comes in great volumes or quantities wherein a single person alone cannot fully accomplish it within short periods. Fortunately, with our modern technology, we can now hire virtual assistants to help us with any administrative tasks. Among the best providers for VA's is MyOutDesk. In this article, let's find out why it is a great choice for dealing with any kind of administrative work and why it is a better choice than others.
About MyOutdesk
MyOutdesk is basically as its name implies. It is a desk outside the office desk which simply means a remote office or an outside office out of the workplace. We can also say that it is an extended office, however, does not require physical intervention. Instead, a VA is hired and does all the office work for you while you wait for results and while you wait for your project to be finished. MyOutdesk started out in 2008 which by then only had a handful of assistants ready to be dispersed. However, through the years, it had carefully gained a good amount of labor force and also has an established main office in San Diego. At first, the team was composed of expert real estate business men and trained VA's coming from the Philippines. As the years go by, more and more assistants coming from all over the globe have been recruited by the company to provide diverse VA services.
As of this date, their main office is located in the US however the majority of their work force is based in the Philippines which is among the top providers of virtual assistants as of this date.
The great thing about MyOutdesk that sets it apart from its leading competitors is that they deploy a strict talent-matching process which allows clients to find the best and most suited VA that is perfect for their particular needs. Each VA is carefully assessed, interviewed and tested of their skills, level of proficiency, knowledge, and experience prior to being endorsed by a client. Also, every applicant needs to undergo stringent background checks to ensure that he or she will not perform any fraudulent activity while working with the company. This ensures the security of each client as well as the sensitive information and data that is being handled throughout the process.
Among the leading services that are sought after at MyOutdesk include prospecting or customer support wherein the VA handles all kinds of calls, creating schedules, calendar management, accounts management, lead nurturing, email handling, along with business administrative tasks. The website is also known for their marketing support which allows clients to get tasks off their hands like social media management, video/audio and image editing, website louting, and many others.
What to expect from MyOutdesk
Despite the expert services that this website provides, it actually does not impose any ridiculous fees. Compared to many of its leading competitions, it only charges as low as $7 to $8 an hour for the VA hourly fees. You can choose from the Advanced VA package to the Managerial VA package depending on your level of requirement for your ideal VA and the volume as well as the proficiency requirement level of the tasks and projects.
For projects that are long-term and those that are in great volumes or quantities, clients can also avail of the Executive assistant package which rates to $1536 per month. The best thing about this package is that you get to have more hours with your VA thus allowing you to finish more projects within the month of subscription. Although this package may seem to be expensive, the executive assistants involved are of the highest caliber and they ensure the utmost accuracy and speed possible for a given project or task. Having to avail of this package also allows clients to rid their hands on any training or discussions with their VA once hired since the executive VA's already have all the necessary tools and programs for the project.
For clients that are tight on the budget, they can also avail of the Craigslist-only plan which helps them submit 400 ads over to Craigslist for only $399 per month. All VA's at MyOutdesk are carefully handpicked for their experience, level of proficiency and background.
Also, the website is known for its free strategy sessions. Strategy sessions are almost like a free consultation wherein the client can simply make inquiries and questions prior to advancing with a subscription or service with the website. In this stage, the client will be able to determine the best procedure to take as well as the best pricing and plans to avail depending on their budget.
Our final thoughts
The fact that the website allows clients to have free consultations already proves that the website is well-experienced and is customer-focused. It does not impose any hidden fees and charges with their services and clients are able to confirm the price first prior to getting things started.
Work wise, clients are ensured that they are getting the best VA's that matches their requirements and their specific budget. The executive assistants are most noteworthy in this regard because they come up with the best and most proficient level of skills as well as knowledge to manage a task or project. They also do not require much training and supervision which many other VA websites are not able to provide.
Also, they come with a 24/7 chat support which allows clients to find answers to questions and inquiries any time of the day. In addition, clients can always call the toll-free hotline posted on their website. Each of their customer support representatives is equipped with adequate knowledge and experience in handling any kind of concerns with their clients.